Ideal CU $1,000 Weekly Giveaway Starts November 24!

Ideal CU will be giving away $1,000 a week to thank our members for making purchases with their Ideal CU Cash & Check Cards. Register to be eligible and each time you use your debit card for purchases beginning November 24 - December 21, you'll earn an entry into our weekly drawing for $1000*. In addition, each week you can earn 100 BONUS entries when you make 25 or more purchases using your Cash & Check Card. The more you use your card, the more chances you have to win
Register now to participate in all 4 weekly drawings
Register ONE TIME to particpate in all 4 weekly drawings. Then start using your Ideal CU Cash & Check Card, A LOT! It's convenient for holiday shopping, eating out and making all of your purchases.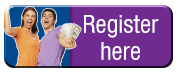 Need an Ideal CU Cash & Check Card? Stop in to get one the same day!

Ideal CU offers instant-issue debit in all of our branches, meaning you can leave the branch with your new debit card in-hand. Stop by any Ideal CU branch to get your new debit card right away or call to have one ordered. Or give us a call to order your debit card for you. Who knows - it could earn you $1,000!
No Ideal CU Checking, No Problem
Not a Member? Maybe its time to move your accounts to Ideal CU.
Ideal CU is a member owned financial institution. When you open an account, you become a member and own a piece of Ideal CU. We specialize in providing excellent member service, great rates, and convenience. Our membership is open to everyone in the metro area and we offer finiancial products including checking that are made to help you have access to your funds with no hassle.

*No purchase necessary, See official rules for details