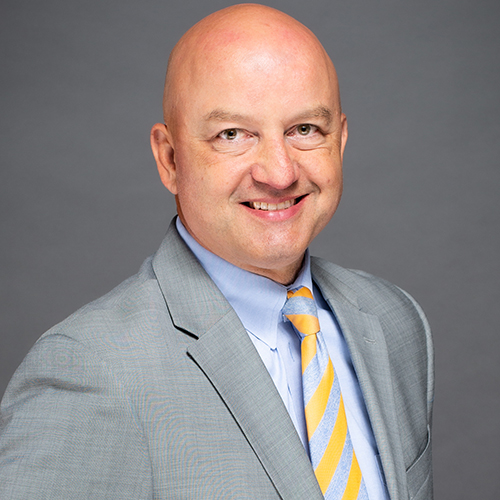 (Woodbury, MN - June 29, 2021) Ted Wender has been hired as Ideal CU's new Mortgage Sales Manager. Wender brings nearly 30 years of experience in the mortgage sales and financial services industry.
Before coming to Ideal CU, he worked for Towne Mortgage Company as a Regional Account Executive managing credit union relationships throughout Minnesota, Wisconsin, North Dakota, South Dakota, Montana, and Nebraska. Prior to that, his roles have included Account Executive at The Servion Group and Chief Operations Officer at All Cities Mortgage & Financial.
Wender has an MBA in Business Administration and Change Management from DePaul University in Chicago, Illinois, and a Bachelor's degree in Mass Communications from Metropolitan State University in St. Paul, Minnesota.
Outside of work, he is an avid golfer, comic book collector, and enjoys riding his motorcycle. He is a skilled Muay Thai fighter, boxer, and trains in Jiu-Jitsu. He instructs two Muay Thai classes weekly and has competed in martial arts for over 30 years.
Wender will lead the mortgage sales team in all aspects of the lending process. He will develop strategies and actively engage the community to increase the credit union's market share of real estate lending.
"We are thrilled to have Ted join the Ideal Team," said Faith Tholkes, Ideal CU SVP of Mortgage and Consumer Lending. "In addition to his many years of experience, he brings a fresh perspective to the credit union and a wealth of new ideas for exceeding organizational goals and member expectations."
Founded in 1926, http://www.idealcu.com">Ideal Credit Union is a member-owned financial institution that is dedicated to providing financial services driven by a sincere and personal interest in the needs of our employees, members and community. Ideal CU offers a complete range of services, including a full suite of digital banking products, savings, checking, loans, mortgage products, business services and more. Offices are located in Eagan, Hugo, Inver Grove Heights, North St. Paul, Stillwater, and Woodbury. Visit http://www.idealcu.com">idealcu.com for details and directions. Ideal has been voted "Best Credit Union in the East Metro" five years in a row by readers of the Stillwater Gazette, "Best Credit Union in the Forest Lake Area" by readers of the Forest Lake Times, and was named a 2021 Star Tribune Top Workplace. Federally insured by NCUA. Equal Housing Lender. NMLS# 401783.