Be sure to activate your new Ideal CU MasterCard®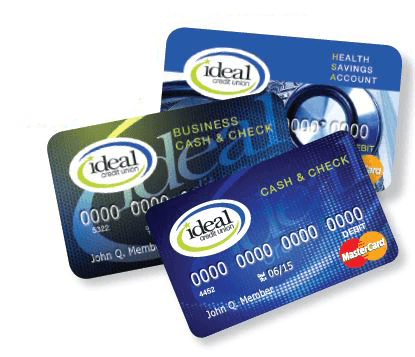 By now you should have received your new Ideal Credit Union Enhanced Debit MasterCard. If you haven't already activated your new card, please take a moment and follow these three steps now:
To activate your card, call 866-985-2273. Once you hear that it has been activated,
stay on the line until you're prompted to select your PIN.
Sign the back of your new card.
Start using it immediately.
IMPORTANT! Your card will have a new number. If you have recurring or automatic payments set up on your old debit card, please contact those merchants with your new card number and expiration date to ensure continuous service.
Keep your card and PIN number safe!
Ideal Credit Union will not initiate a call asking you to verify card or PIN's numbers. If you get a suspicious call asking to validate your card or PIN information, do not give out this information. Contact the credit union right away to authenticate the call.
---
Benefits you'll enjoy!

Debit MasterCard is accepted at millions of merchants worldwide, including restaurants, hotels and online retailers. Every purchase is backed by Zero Liability Protection*, which means you won't be held responsible if someone makes unauthorized purchases with your card. MasterCard Global Service provides around-the-clock support for all of your account-related questions. Additional benefits include:
Extended Warranty Insurance*
Doubles the time period and duplicates the coverage of the original manufacturer's or U.S. store brand warranty for eligible purchases for a maximum of one year, up to $10,000 coverage.
Price Protection*
Guarantees the best price available on most products purchased. If within 60 days of purchase, you find the same product advertised at a lower price, the difference will be refunded to you up to $250 per claim, up to 4 claims per year.
Satisfaction Guarantee*
If you become dissatisfied with your purchase within 60 days, and the merchant will not accept the return, you are covered for up to $250 per item purchases up to 4 claims per year.
*Certain restrictions, terms and conditions apply. Please see your Debit Card Guide to Benefits for details.