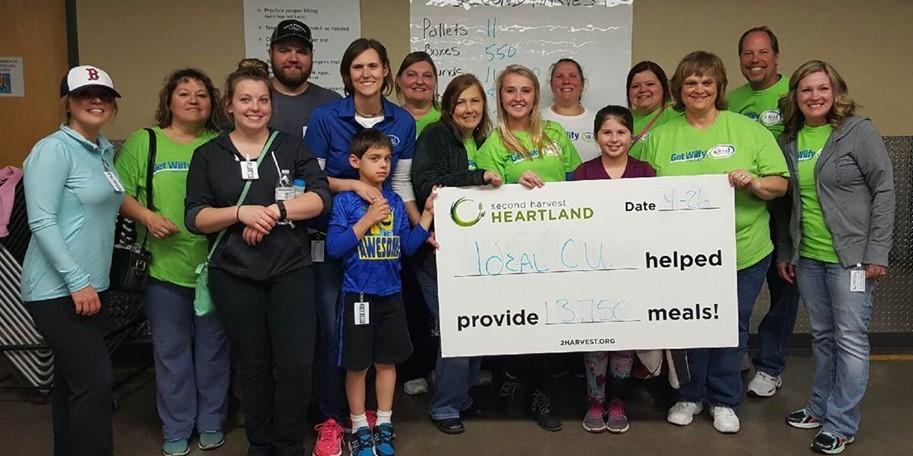 Volunteer work is one of the most satisfying things you can do in life. I can guarantee that if you look around, there are countless opportunities for you to help others or you community. It's also one of my personal favorite activities to engage in!
Many people are unaware that Ideal Credit Union has been a "Platinum" sponsor for the 7th Annual MN Brain Tumor 5K for the past 6 years through funding, volunteering and sponsoring Ideal Credit Union Teams! The ultimate goal of the MN Brain Tumor 5K is, "To help raise awareness and funds in support of brain tumor research that will one day lead to a cure." Overall the MN Brain Tumor 5K raised a total of $114,018.00 in 2016 alone, all thanks to volunteers and contributors. This is an amazing charity and the most recent event we participated in. There are numerous other charities Ideal Credit Union sponsors and attends such as Relay for Life at Tartan High School, Financial Literacy 5K, Meals on Wheel, Salvation Army Coats for Kids, Second Harvest Food Shelf, Dash for David Riggs 5K and so many others.
Personally throughout the past year combined, I have contributed over 100 hours of volunteer community service to those in need. I earned these hours through so many great charities – Mending Spirits Animal Rescue, Junior Achievement, Relay for Life & American Cancer Society, Student Ambassadors, Tour Guide, Greek Life events, St. Jude's Children's Hospital, Financial Literacy 5K, and several others. Although there is no personal monetary gain for any of this, it is so fulfilling doing good things for good people. If you believe that there isn't enough time in the day for you to volunteer I bet it can be done! From my experience as a full time student taking 18 credits, working 2 jobs, being the President of Student Ambassadors and Vice President of Northern Standard, Active Brother in Sigma Nu Fraternity, while still maintaining a social life and great grades – I've learned anything is possible. Despite a busy schedule, I'm sure you'll be able to find worthwhile causes to support and it's more enjoyable than you may think.
Also being a part of Sigma Nu Fraternity at MSU, Mankato there are always opportunities to help others. Our Chapter's primary charity is St. Jude's Children's Hospital so every year host charity events and we raise thousands of dollars to support their cause. In total of all active members, we participated in more than 350 volunteer service hours last semester. Additionally, twice a week for the whole semester Brothers would travel to "Feed My Starving Children" in St. Paul and volunteer to prepare and package food for those in need. It is much more fun volunteering when you bring friends along and make a day out of it. I strongly urge others to participate in charitable events and truly experience how it feels to make a difference in the world. :-)