Educational Seminars
Home Buying / Selling
Home Buying & Selling Seminars
Whether you're a first-time buyer or looking to sell your home, Ideal Credit Union's no-cost Home Education Seminars offer expert advice from Ideal CU's Mortgage Loan advisors and local realtors, home stagers, and insurance professionals.
Upcoming Seminars
There are no home buying or selling seminars scheduled at this time. Please check back again later.
Buy or Sell with HomeAdvantage®
HomeAdvantage®
Everything you need to buy or sell your home from start to finish
HomeAdvantage® can help you search, buy, sell and save! Use it to find the home of your dreams, sell your existing home, research the market, connect with a top local agent, and save money at closing! All this is available to you, at no cost!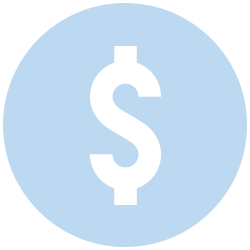 Earn Cash Rewards*
You save with Cash Rewards* through our exclusive HomeAdvantage® Program. Just think of it as an ideal perk.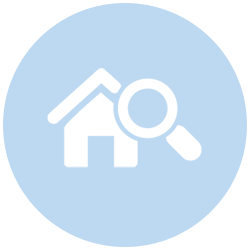 Help me find a home
Search for your next home by searching current MLS listings using the HomeAdvantage program®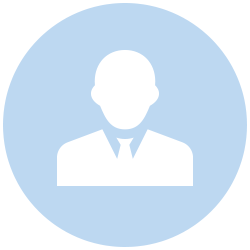 Help me find an agent
The HomeAdvantage® program has some of the best local agents to help you buy or sell your home.
Ideal Mortgage Services
Your one-stop solution for mortgage loan financing
Whether you're looking to purchase a new home, refinance your current home loan or something else, our mortgage advisors are ready to assist you in achieving your goals.
Home purchase
Ready to purchase a home? Let Ideal Mortgage guide you through the process from start to finish.
Home refinance
Looking to refinance and save more? Let Ideal Mortgage help you achieve a lower rate or payment.
Home Equity options
Use your equity to make your home work harder for you. Apply for one of Ideal's home equity options today.
Meet to discuss goals
Meet with us to talk about your goals. You'll find you are closer to achieving them than you thought!
Apply online
Find out if you prequalify for a mortgage loan at Ideal Credit Union. Apply online today.
Meet the Mortgage Team
Meet the Team
Ko Xiong
Ko joined the Ideal Mortgage team in 2017 as a Mortgage Loan Advisor. Ko ensures that members are equipped with the tools and resources needed to make informed decisions. Ko enjoys spending time with his wife and two young daughters or taking an afternoon enjoying some quiet time on the lake fishing.
Office hours: Monday – Friday 8:30a.m. – 5:00 p.m.
Cynthia Stewart
Cynthia has been with Ideal CU since 1991. During her time with Ideal, Cynthia has worked in the cash services area, member service, and the mortgage area. Cynthia has dedicated her career to identifying our member's needs to ensure the products and services they have are best tailored to their needs. In her spare time Cynthia enjoys spending time with her children and 6 grandchildren. Contact Cynthia today for home loan needs.
Office hours: Monday – Friday 9:00a.m. – 5:30 p.m.
Wealth Management Workshops
Wealth Management Workshops
Wealth Advisors located at Ideal Credit Union* offers educational workshops aimed at providing you with the know-how to take charge of your financial future.
During these no-cost, no-obligation workshops you'll learn about the various factors that contribute to a well rounded financial plan and get answers to the questions that are most important to you and your specific goals.
Upcoming Workshops
Topic
Date & Time
Location

Financial Planning Expo

Thursday, August 15th
6:00 PM - 7:30 PM
Maplewood Community Center
Banquet Room C
2100 White Bear Avenue
Maplewood, MN 55109