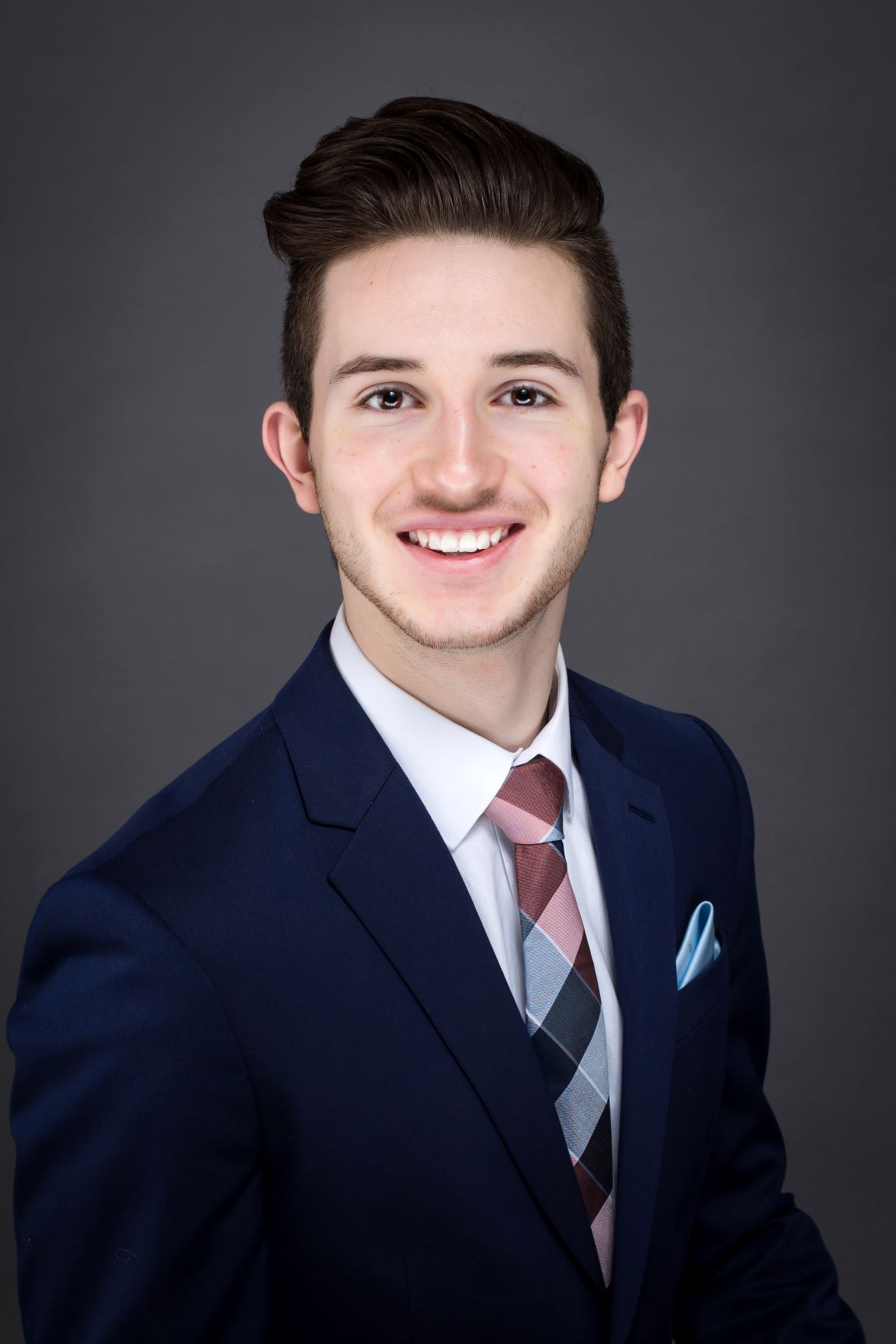 (Woodbury, MN – March 9, 2020) Ideal Credit Union has announced the promotion of Holden Todd to Branch Operations Specialist. In his new role, Todd will serve as the primary contact for Individual Retirement Account (IRA) and Health Savings Accounts (HSA) needs at the credit union. He started his career in 2015 as an Ideal CU Student Credit Union employee while in his junior year at Tartan High School in Oakdale, MN and has 5 years of experience in financial services.
As an Ideal student employee, Todd taught the award-winning "Money Talks" financial literacy program to Tartan and other local students for 2 years before graduating, and helped train the next student branch employees. He also worked at the student branch, where he would answer questions and do account maintenance. In addition, Todd worked as a teller at least 15 hours a week at the credit union's Woodbury and North St. Paul branches.
"Holden typifies the quality of student employees we have had through our long-standing partnership with Tartan and the DECA program," said Ideal CU President/CEO Brian Sherrick. "His ambition and eagerness to learn and grow in his career is rewarding to see and we are proud to play a role in his ongoing development."
Ideal has operated a student-run branch at Tartan since January 2013. The Ideal Student Credit Union is an innovative approach in business education, teaching students the basic principles and practices of the Financial Services industry. Student employees have the opportunity to learn, participate and work with confidence alongside credit union professionals while gaining specific job skills. To-date, over 25 Tartan students have interned with Ideal or worked the student branch, and nine remain credit union employees, working either full-time or part-time while they attend college.
The "Money Talks" educational series, developed in partnership with Tartan DECA student and school leaders, is held several times throughout the year. The peer-to-peer program, led by Ideal Student Credit Union employees, is designed to teach students the building blocks of personal finance. The sessions focus on the key pillars of financial education: budgeting, savings and investments, credit, and money management tools. Students who complete the Money Talks series and score at least 80% on the "I'm Financially Ready" final exam receive a $100 stipend for their efforts. A total of 473 students have been through the program since 2013. To date Ideal CU has awarded $47,300 in cash payouts to students completing this course.
Founded in 1926, Ideal Credit Union is a member owned financial institution that is dedicated to providing financial services driven by a sincere and personal interest in the needs of our employees, members and community. Ideal CU offers a complete range of services, including a full suite of digital banking products, savings, checking, loans, mortgage products, exclusive VIP member payback, business services, investment services and more. Offices are located in Eagan, Hugo, Inver Grove Heights, North St. Paul, Stillwater and Woodbury. Visit idealcu.com for details and directions. Ideal has been voted "Best Credit Union in the East Metro" three years in a row by readers of the Stillwater Gazette and was named a 2019 Star Tribune Top Workplace. Equal Housing Lender.