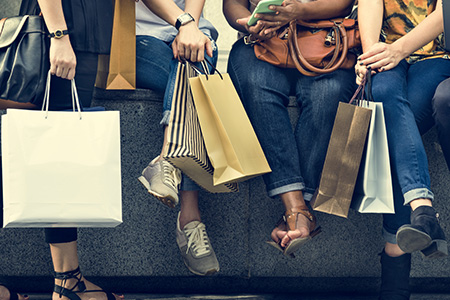 Smart shopping starts with a list of all your recipients. Organize friends and family into groups based on cost level and jot down ideas for possible presents.
When you start shopping, stick to the list and check price ranges for each person before buying that cute but expensive sweater for your best friend. Resist the urge to grab a gift that is outside your budget. Remember, your friends understand you don't have a fortune to spend, and it's the meaningful value of your gifts that counts most!
Small but Sentimental
Chances are, your smartphone is loaded with snapshots of friends sharing a laugh over lunch, or just hanging around and enjoying the weekend. Put those photos to good use and check out websites that let you create personalized products like photo calendars, mugs, magnets, mouse pads, note pads and more! Buying in bulk for all your friends will help you save even more money, and you'll be creating keepsakes they'll treasure forever.
Shop the Sales
You may not be a fan of the Sunday paper, but hidden among all that news is a valuable coupon and advertising section where your favorite retailers, chain stores and local outlets include special discounts and market mega sales. Of course, even if you're not into in-store shopping, you can always check out online sites for the latest deals on holiday gifts. Use your favorite search engine as a tool to help you quickly compare prices to make sure you're getting the best deal on the best gifts.