The School Counselor - An Underrated Resource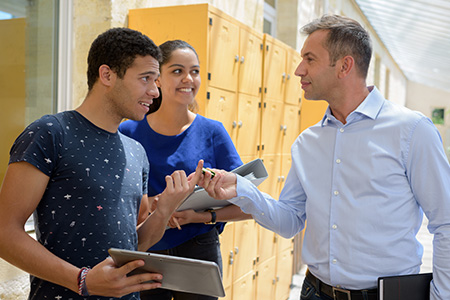 Counselors can serve as a useful backup to the classroom teachers, and can help advise the teaching staff on behavioral, emotional and psychological issues unique to you.
Here are some of the reasons why your school counselors may be valuable.
Helps with individual development
Adjusting to a new school
Coping with changes in yourself and/or surroundings
Being successful
Building a more positive environment for yourself, friends and family
The American School Counselor Association (ASCA) offers the following guidance on how best to use school counselors as a resource for your education.
Make sure they know and understand your goals for academic achievement and post-high school plans so they can work to make sure you are enrolled in the most appropriate classes.
Obtain information from your counselor in regards to resources. Counselors can be an excellent referral source for summer programs, internships, classrooms-without-walls programs, counseling and therapy resources, clinical and developmental psychology resources, post-secondary education, trade schools, military and public service options, and a wide variety of other programs. Many of these programs market themselves to school counselors.
Discuss scholarship and financial aid opportunities. Counselors, more so than classroom teachers, tend to stay up on the latest college admission trends, including financial aid eligibility under the federal system and under selected local college systems, if you don't use the federal financial aid eligibility determination system.
Reach out – speak to someone today to help better yourself and achieve your goals.