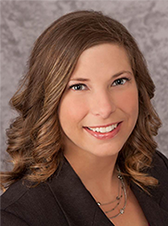 Meet Lisa Blevens, MEMBERS Financial Services Rep
MEMBERS Financial Services* Representative, Lisa Blevens brings 14 years of experience in the financial investment and retirement planning industry. From Cottage Grove, MN, Lisa is excited to provide Ideal CU members the guidance needed when it comes to their financial planning needs.
Get a financial check-up with Lisa
Typically, we visit the doctor annually for a health check-up. It's important to do an annual financial check up too! Review your financial plans each year and check the 'vital signs' with Lisa Blevens, MEMBERS Financial Services Representative.
Request an appointment
Call Lisa at 651-773-2876
---
Professional financial investment services
Get help from a licensed and registered financial planning professional, Lisa Blevens, MEMBERS Financial Services Representative* located at Ideal CU:
Retirement savings planning - Define goals. What should I save and how should I invest?
Retirement income planning - What's the most efficient way to utilize my retirement income?
Personal financial analysis - Where am I today? What do I need to do to reach my financial goals?
Investment Analysis & Portfolio Management - How are my current investment plans performing?
Additional investment and insurance services offered by MEMBERS Financial Services:
Full service brokerage
Mutual funds
Tax-deferred annuities both fixed and variable
Stocks
Government, municipal and corporate bonds
Roth and Traditional IRAs
401 k and Tax Sheltered Annuities (TSA's)
Disability & life insurance
Long-term care insurance
Additional Resources
You can also visit the MEMBERS Financial Network online which provides many helpful tools and a wealth of advice about financial management.
---
* Representatives are registered, securities are sold, and investment advisory services offered through CUNA Brokerage Services, Inc. (CBSI), member FINRA/SIPC, a registered broker/dealer and investment adviser, 2000 Heritage Way, Waverly, Iowa 50677, toll-free 866-512-6109. Nondeposit investment and insurance products are not federally insured, involve investment risk, may lose value and are not obligations of or guaranteed by Ideal CU. The representatives may also be Ideal CU employees who accept deposits on behalf of Ideal CU. CBSI is under contract with Ideal CU through the financial services program, to make securities available to members. CBSI is a registered broker/dealer in all fifty states in the USA