What is the Bucky Bear Club?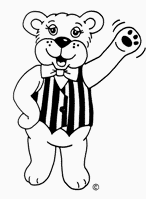 The Bucky Bear Club is a fun way for kids from birth to age 12 to learn how to save and develop solid financial habits. All Ideal CU members 12 and under are automatically Kids Club members! Children receive birthday cards and prizes, and are invited to participate in FREE special events throughout the year.

It only takes $1.00 to open an interest-bearing Share Savings. Children 12 and under receive a free piggy bank at account opening.

Members will receive a periodic statement showing their deposits and withdrawals, so they can watch their money grow! Plus, all Ideal CU deposit accounts are insured up to $250,000 by the NCUA, so you can rest assured your child's money is safe.

Why wait?
If you haven't opened accounts for your children yet, contact Ideal CU today!