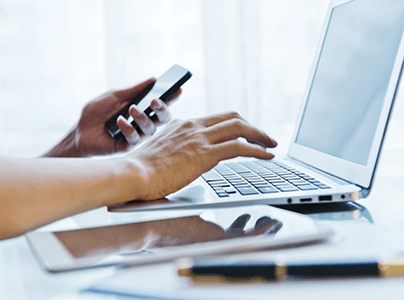 Always Looking for an Ideal Employee
Join the Ideal CU team and enjoy a positive work environment and opportunity to grow and advance in your career.
Sales Representative
Ideal CU has an immediate opening for a part-time Sales Representative to work at our North St. Paul location. Prior new account, lending, teller and sales experience preferred; prior credit union experience helpful. Apply today!
Why choose Ideal CU as an employer?
Ideal CU is a large Twin Cities metro-area credit union that was founded in 1926. We are dedicated to upholding the credit union industry philosophy of "Not for Profit, not for Charity, but for Service" while offering affordable financial products and services.

Ideal CU employees enjoy a positive work environment in which they are encouraged to succeed, grow and advance their careers with competitive pay and a generous benefits package. Ideal Credit Union's (Ideal CU) commitment to employee well-being and providing a stable, comprehensive benefits package was nationally recognized by Principal's Financial Group as one of the 2011 10 Best Companies. Ideal Credit Union is an Equal Opportunity employer.