About the Ideal CU Community Foundation
Since 2005, the Ideal CU Community Foundation and has worked hard to fulfill its mission of strengthening the quality of life in our local communities and beyond. The Ideal CU Community Foundation is funded by generous donations from Ideal CU's membership, staff, volunteers and business partners. Donations are reinvested to support many worthy organizations, educational initiatives, financial literacy programs and more! The Foundation is a non-profit 501(c)(3) so your donations are tax-deductible. Thank you in advance for your generosity.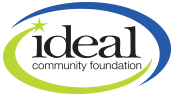 Ideal CU Community Foundation
8499 Tamarack Road
Woodbury MN 55125
This email address is being protected from spambots. You need JavaScript enabled to view it.
Submit a donation request
The Ideal CU Community Foundation supports a variety of causes throughout the Twin Cities and beyond. Complete a donation request form for your organization. The Ideal CU Community Foundation Executive Board evaluates each request to ensure the cause aligns with the foundation's mission.
---
Foundation in Action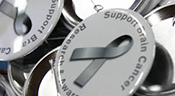 6th Annual Minnesota Brain Tumor 5K
The Ideal CU Community Foundation is once again a Platinum Sponsor of the MN Brain Tumor 5K, which is set to take place on May 17, 2015. Last year's 5K raised more than $54,750 for brain tumor research and had nearly 1,000 participants. For the past four years the Ideal CU Community Foundation has provided monetary and volunteer support to this event. All proceeds benefit the Musella Foundation For Brain Tumor Research & Information, Inc.
Learn more and register for this year's 5K at www.mnbraintumor5k.com.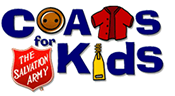 Coats for Kids Drive
the Ideal Community Foundation have partnered with the Salvation Army since 2010 to serve as a drop-off site for the local community and provide monetary support for the Coats for Kids program. Collection barrels are placed year-round in Ideal CU branch locations and participation in the drive is promoted regularly in member communications and at community and branch events.
Donate today at an Ideal CU branch near you.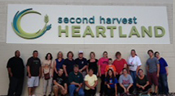 Second Harvest Heartland
A group of ambitious and dedicated Ideal CU employees and family members headed to Second Harvest Heartland to help pack food for the regional food bank. The group surpassed previous records set by Ideal CU volunteers, filling 700 boxes, over 12 tons of food, that will provide 20,417 meals to those in need. Volunteers also presented a check from the Ideal CU Community Foundation for $500 to Second Harvest Heartland to help in its efforts to feed the hungry in our communities.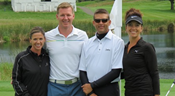 Foundation Golf Tournament
A new venue, sunny skies and a strong showing of support enabled the Ideal CU Community Foundation to raise a record $16,800 at its 5th annual golf tournament in September, 2014, which was $3,000 more than the previous year. The event, held at StoneRidge Golf Course, attracted 127 golfers and 41 event and hole sponsors. The foundation will use the funds to aid local education, food shelf and community initiatives.